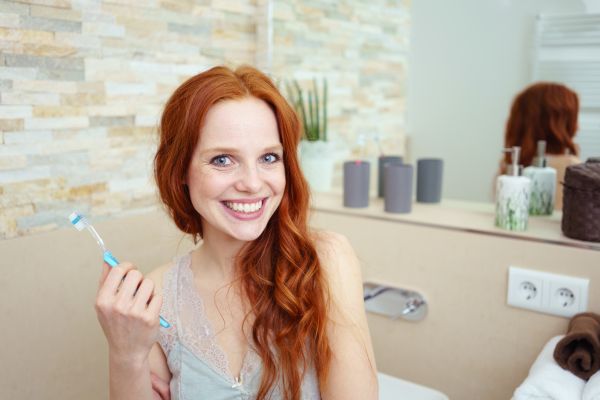 Who is your style icon? Most people can clatter off the names of several celebrities whose look they adore and try to emulate. From makeup to clothes, people use celebrities as a model for what is good-looking. That said, some people hardly ever notice that the one thing most fashion stars and celebrities have alike — a flawless smile.
That is because our stars of screen and stage know that having pearly white teeth speaks volumes about personality and health. It is no wonder you may want to emulate a celebrity.
Because of all the teeth whitening options available to people, let's clear up a few myths surrounding this treatment.
"DIY teeth whitening kits are a high-quality and low-cost option."
Even though most at-home teeth whitening kits boast about reduced prices when compared to in-office treatments, many DIY choices end up costing more in the end due to the effects not lasting long. Also, many at-home treatments use harmful abrasives in their formulas to reduce stains. This wears at the tooth's enamel, which will intensify the sensitivity and is prone to staining in the future.
"Teeth whitening hurts sensitive teeth."
This one is half true; several at-home kits will aggravate sensitive teeth. That is not always the case with treatments offered by a qualified dentist. With an almost infinite amount of whitening options at your disposal, the doctor can find a solution that works, regardless of how sensitive your teeth are.
Many of these options are simple solutions as well. For example, the doctor may recommend toothpaste that is engineered with oral sensitivity in mind. This will help to prepare the teeth for the whitening treatment.
"Whitening treatments strip teeth of their enamel."
Although at-home choices may include harsh ingredients that can cause permanent damage to the enamel, in-office teeth whitening treatments keep oral health in mind.
Instead of applying a formula designed to strip the teeth of stains with chemicals, in-office whitening treatments operate by opening the teeth's microscopic pores. They can then whiten the tooth with their low-impact cleaning and whitening mixtures without disturbing the enamel.
"Laser tooth whitening is unsafe."
The laser used by the doctor is an elaborate LED or UV light, which is used to activate the whitening compounds and allows for deeper penetration of cleaning solutions. Despite being called a laser, the light emitted during the whitening treatment is safe.
Bottom Line
As is true of most things health-related, prevention is more effective than treatment. A person can avoid tooth discoloration and staining by flossing and brushing, avoiding smoking, limiting consumption of beverages that stain teeth, such as coffee, tea and wine, and getting regular professional cleanings.
If your teeth are already discolored, then it is a good idea to speak with one of our experienced cosmetic dentists. Our professionals can check your teeth and make recommendations on how to improve their appearance. Many options are available, so we will work with you to find one that is affordable and effective.
Request an appointment here: https://www.hassandentistry.com or call Dr. Mohammed H. Hassan, DMD at (334) 575-3235 for an appointment in our Dothan office.
---
Related Posts
March 2, 2023
It is helpful to have an in-depth understanding of teeth whitening before starting treatment. In general, teeth whitening performed in-office is a safe procedure with few risks, and knowing more about the …
---