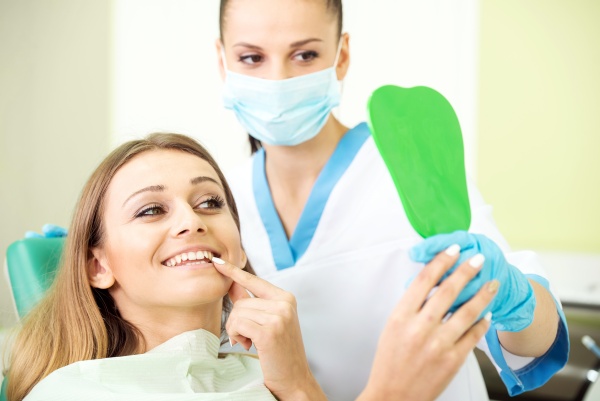 A dental cleaning is a vital part of maintaining good oral health. Nonetheless, many individuals still skip their dental cleanings due to a busy schedule or feeling confident that oral hygiene is under control. At-home oral hygiene is a great way to maintain good oral health; however, the help of a professional general dentist is still necessary at least twice a year.
Dental cleanings
Below is an overview of dental cleanings, including how often they are needed as well as when an individual may be considered overdue.
How often are dental cleanings necessary?
Dental cleanings are recommended every six months for both children and adults. General dentists may recommend them more frequently based on pre-existing conditions and other factors.
Elderly patients should undergo dental cleanings every couple of months, as they are more prone to developing oral cancer and cavities. Some children may also require dental cleanings quarterly, as kids typically consume a lot of sugar and do not always practice regular oral hygiene.
Additionally, individuals who have had or do have gum disease should be undergoing dental cleanings every three months. It can be easy to skip these appointments because they are required four times a year; however, doing so can be detrimental to one's oral health.
When is a dental cleaning overdue?
Individuals may be considered overdue for their dental cleaning appointment if it has been more than six months since the last appointment. General dentists recommend dental cleanings every six months for everyone, including children. Those who skip these appointments put themselves at higher risk of developing gum disease or cavities.
Children who have not gone to the dentist until age three or above are also considered to be overdue for a dental cleaning. Dental cleanings should start as soon as the first teeth appear, regardless of the child's age. It may seem difficult to have a dental cleaning performed on a child that young, but a general dentist can often make it work with patience and extra care.
What are the indicators that a dental cleaning is needed?
While the majority of people are advised to get a dental cleaning every six months, there are some indicators that may call for it more frequently. Individuals who have pain or discomfort may need a dental cleaning to remove a buildup of plaque or tartar, both of which can put pressure on the gum lines and teeth, causing irritation. Additionally, if there are signs of gum disease, a dental cleaning may be necessary to clear out the infection.
Other indicators include staining, dark spots or areas on the teeth, and visible signs of plaque or tartar on the teeth or along the gum line.
Get a dental cleaning today
Dental cleanings are necessary every six months unless there are other risk factors. Knowing how often to get a dental cleaning can be difficult, but with the help of a general dentistry practice, it can easily be determined. Reach out today to get started with an evaluation or to learn more about dental cleanings.
Request an appointment here: https://www.hassandentistry.com or call Dr. Mohammed H. Hassan, DMD at (334) 575-3235 for an appointment in our Dothan office.
Check out what others are saying about our dental services on Yelp: Dental Cleaning in Dothan, AL.
---
Related Posts
December 15, 2022
You should not book a dental check-up only when there is an oral issue that requires treatment. Many people believe that brushing their teeth and flossing should be enough to keep their …