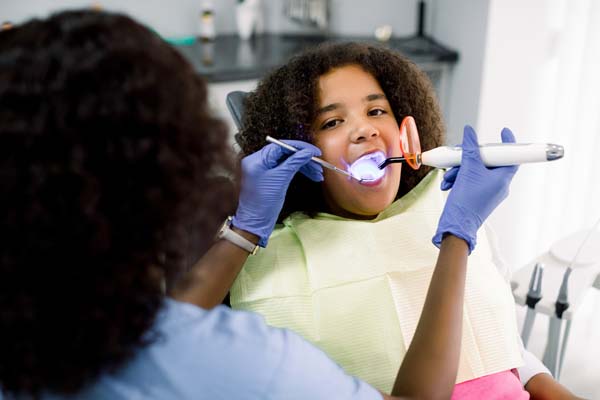 Millions of dental filling procedures are done yearly in the United States. With it being so common, there are bound to be times when fillings will come loose, crack, or dislodge from the tooth. You may be wondering what the symptoms are and what to do if it happens to you.
Understanding dental fillings
Dental fillings, also called restorations, treat cavities. They also help prevent tooth decay. When you go for an appointment for a filling, the dentist removes all tooth decay and inserts the filling. They remain in the tooth from 5 to 25 years, depending on the material used, location of the filling, and at-home oral hygiene practices. Over time, sometimes, they just become loose. Added tooth decay and stress can also cause a dental filling to become loose or fall out, as can eating sticky or hard candies.
Symptoms of a loose, broken, or missing filling are increased sensitivity, pain, or the surface of your tooth just feeling " off." Sometimes, you can look at the tooth with a mirror and see that the filling has separated from the tooth. Early detection is vital because you do not want your tooth to receive more damage.
What to do if you find a loose filling
If you believe you do have a loose filling, you should contact your dentist as soon as possible. If he can't get you in for an appointment quickly, he may be able to give you suggestions on how to manage the situation until he can see you. Some dentists recommend a temporary filling or dental wax to protect the tooth until a dentist can properly fix it.
It is important to continue brushing and flossing as you usually do. To kill bacteria and help guard against infection, gargle with salt water or an antiseptic mouthwash. Avoid chewing on the tooth until you can get your dental filling fixed.
If you are in pain, you can take over-the-counter painkillers such as acetaminophen or ibuprofen to relieve your discomfort. Many people also find relief by using cold compresses or an oral numbing gel.
Repairing the filling
Once your dentist can see you, she will remove the broken or loose dental filling and replace it with a new filling. Sensitivity may remain for a day or so, but you should be feeling back to normal very quickly.
To help your fillings last longer, be sure to brush and floss regularly. Avoid grinding your teeth; use a mouthguard at night if necessary. You will also want to stay away from eating ice or extremely sticky foods. When eating anything hard, chew carefully. Make sure to see a reputable dentist regularly and follow all his directions.
By taking these precautions, you may be able to minimize your chances of encountering a loose, broken, or cracked filling. However, if you notice that something feels wrong, don't hesitate to call your dentist. He is eager to help you and make sure that your teeth are healthy for years to come.
Request an appointment here: https://www.hassandentistry.com or call Dr. Mohammed H. Hassan, DMD at (334) 575-3235 for an appointment in our Dothan office.
Check out what others are saying about our dental services on Yelp: Composite Fillings in Dothan, AL.
---
Related Posts
July 3, 2023
A dental fillings is one of the main procedures performed on patients. Everyone should see their dentist twice a year. It is during these visits where most oral health issues are detected. …