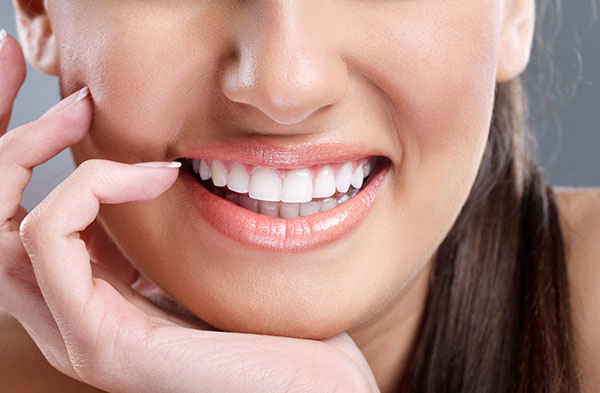 Our teeth whitening service can give you a wedding and picture-worthy smile in no time. It is perfectly natural for teeth to become yellow and stained over time. Even if you do not drink coffee, wine, or tea, your teeth can become stained by taking antibiotics or even eating blueberries on a regular basis. There are so many products that can stain your teeth, it is difficult to avoid all of them, if not impossible. For this reason, you should always have a plan in place for how you will whiten your teeth on a periodic basis. If you have something special like a wedding coming up, you should whiten your teeth first, so your smile is radiant and ready for all of those picture-worthy moments.
If you are getting married, prepare to smile for hours as your photographer puts you into special poses, capturing the time when you are getting ready, walking down the aisle, exchanging vows, greeting guests, and dancing the night away. Regardless of what you are doing at your wedding or where it is held, this is a time for celebration and for smiling brightly and boldly. With a professional photographer on hand, you will probably need to pose for a couple of hours as you and your wedding party are documented for the memory books and family albums. As each magical moment transpires, a picture will be taken to capture your walk down the aisle, first kiss, dance, and more. Our job is to help your smile look radiant in all of them.
The first step is to have your teeth cleaned. We recommend doing this first, so all the plaque can be removed from your teeth. Plaque is a yellow film that makes your teeth look dirty and stained. Removing it is the first step to creating a beautiful and healthy smile. Good health is another reason to schedule this appointment since it will reduce the likelihood of you developing cavities down the road. Once we are done, we can perform our teeth whitening service.
Teeth whitening works by applying a whitening solution to your teeth. Most solutions contain some peroxide. The type of peroxide and the chemical makeup of the solution varies from brand to brand. The reason we recommend our teeth whitening service over anything you can buy in the store is because we are confident in the results we can produce. When you visit us, your teeth will become eight shades whiter or more. When you use a store-bought solution, there is no guarantee how well it will work. This is because the over-the-counter products are not regulated like the medical industry. There is no way to tell if you are buying a kit with a strong solution that works or buying something that barely makes a difference. When it comes to your wedding, there is no time to spare and no time for a "do-over." Taking a risk on an unregulated solution is simply not worth it. For results you can depend on, schedule a teeth whitening service with our office today.
---
Related Posts
February 16, 2019
Teeth Whitening is one of the most common procedures a cosmetic dentist performs. It can significantly improve the color of a person's teeth in one or two visits. The appearance of your teeth is one …
---