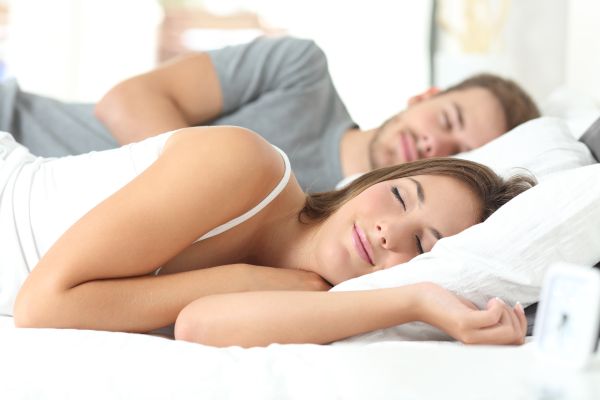 Wondering if you have sleep apnea, a common sleeping disorder in which people will stop breathing during the night for a short period of time? If you tend to feel tired all the time, then it is very likely that your sleeping is somehow being interrupted. When you do not get enough sleep, it interferes with your ability to properly function. Those who are sleep deprived are simply not able to function as well as if they were to get a good night's sleep. Ready to find out more about how to solve your problem?
Sleep apnea disorder
When someone is diagnosed with sleep apnea, it means that the soft tissues in the back of their throat are blocking their airway, which prevents air from reaching their lungs. Some of the reasons why these tissues would be blocking the airway include the fact that airway muscles have become weak, or that someone may have a big tongue that blocks the airway and that they are overweight, which means the airway is surrounded by excess tissue.
Sleep apnea signs
The below list includes some of the more common sleep apnea signs. It really is important for people to make sure that they do not have this sleeping disorder, as untreated sleep apnea is directly connected to a number of other health risks.
Sleep apnea signs include loud consistent snoring, feeling tired the next day after being in bed all night, feeling depressed, feeling irritable, experiencing headaches early in the morning and making frequent trips to the bathroom.
Sleep apnea risks
When sleep apnea is undiagnosed, it can lead to the person experiencing a number of additional health problems. It really is essential for everyone to get a good night's sleep, as this is the time when the body replenishes itself. If the body is not able to rest during the night when we are sleeping, then there can be accompanying health effects as a result.
Sleep apnea risks include high blood pressure, type two diabetes, heart disease, heart attacks and strokes.
Call us with your questions!
We can answer any of your sleep apnea questions, so be sure to call us at your soonest convenience. If you think that you have sleep apnea, then go ahead and call us so we can schedule you an appointment with one of our experienced dentists. The sooner you seek treatment, the sooner you can be on your way to better health. If you are still not sure whether or not you actually have sleep apnea, then you can make an appointment to discuss all of your signs with one of our dentists. They will then make a determination on whether or not to give you a sleep apnea diagnosis.
Ready to learn more?
Call (334) 575-3235 today to reach Dr. Mohammed H. Hassan, DMD.
---
Related Posts
April 14, 2017
If you ask yourself, "Do I have sleep apnea?" There is treatment available at our dental office. Call for more. Do I Have Sleep ApneaAn obvious sign of sleep apnea is snoring loud enough to wake …
---