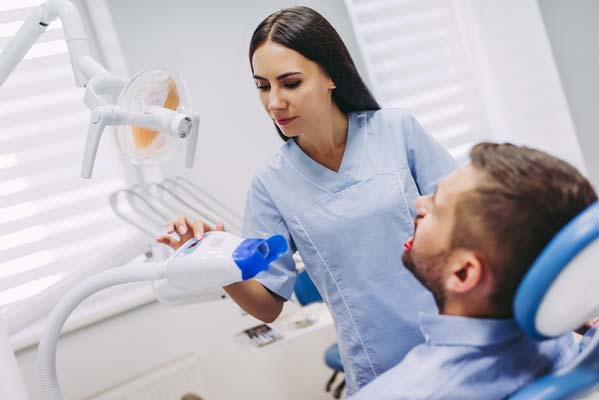 General dentistry services refers to the routine dental and oral care provided to patients of all ages. This type of care is necessary in order to help patients maintain good oral health, which can then translate to good overall health. One of the main parts of general dentistry is regular check-up appointments, which include cleanings, examinations, and x-rays. Keep reading to find out why these appointments are so important.
Understanding the importance of general dentistry check-ups
Outlined below are some of the reasons why general dentistry check-up appointments are so important. This information can be helpful for patients who are debating whether to undergo routine visits with their general dentist.
Preventive care
General dentistry appointments are important in order for patients to receive preventive care. Preventive care in general dentistry refers to different dental procedures or practices that are used to prevent infections or diseases from developing within the oral cavity. Outlined below are a few examples of general dentistry preventive care.
Dental sealants: These are used to protect the molar teeth from developing weak spots, damage, or cavities
Fluoride applications: This preventive measure remineralizes the teeth so that they remain strong and sturdy
Bonding: Dental bonding is done to cover up weak spots on teeth that may be prone to decay or damage
Deep dental cleanings: These advanced cleanings are done to prevent gum disease from developing
There may be other preventive measures that can be done during general dentistry check-ups, however, these will have to be outlined during a consultation appointment.
While preventive care is not 100% necessary, it can be quite helpful in combatting oral problems.
Oral maintenance
The other main reason that general dentistry check-ups are so important is that they give patients the chance to undergo oral maintenance. Oral maintenance includes cleanings and examinations, both of which are necessary in order to keep the teeth and gums in good health.
Although oral hygiene at home is a great way to maintain good oral health, it alone is not enough to combat gum disease, cavities, or other problems. Because of this risk, it is necessary to undergo general dentistry care on a regular basis.
Other things to know about general dentistry check-ups
General dentistry check-ups are advised every six months or twice a year. However, in some situations, patients may be advised to undergo appointments more frequently. For example, those that are prone to gum disease or cavities should have cleanings done at least every three months. Additionally, children that are developing baby teeth may require general dentistry care more often than twice a year to ensure proper development.
Find out more from a general dentist
General dentistry check-up appointments are necessary in order to ensure good oral health. When looking for more information on the importance of these appointments, it is best to reach out to an experienced dentist directly. Any questions or concerns can be appropriately addressed. Contact our office today to schedule an appointment.
Request an appointment here: https://www.hassandentistry.com or call Dr. Mohammed H. Hassan, DMD at (334) 575-3235 for an appointment in our Dothan office.
Check out what others are saying about our dental services on Yelp: General Dentistry in Dothan, AL.
---
Related Posts
January 15, 2023
In general dentistry, having a tooth extracted can be a lifesaver; however, it can also be quite intimidating to the actual patient. Thankfully, dentistry has improved over the years, which has resulted …